ANT Turntable
Computer controlled Loudspeaker Directivity Measurement System for Directivity Measurements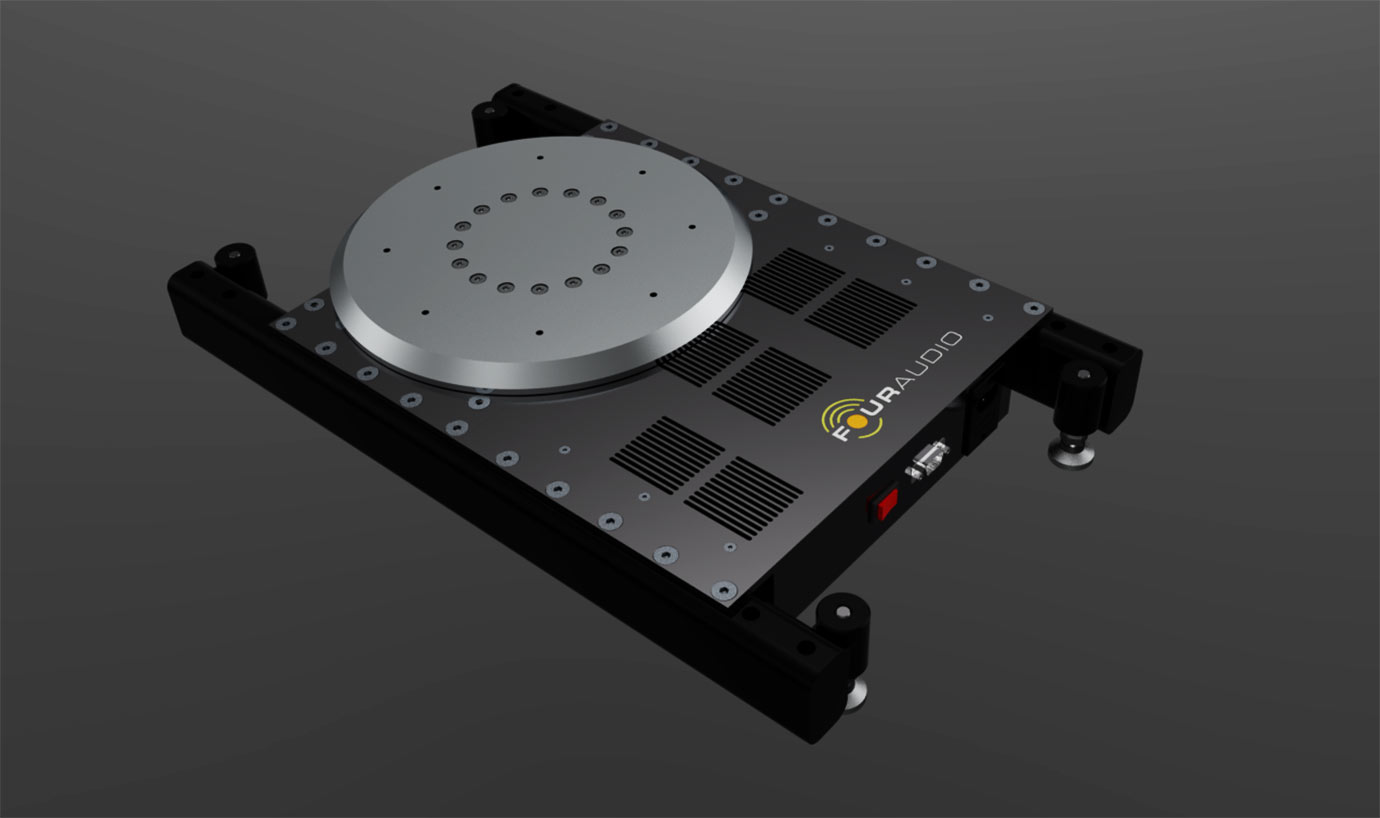 Loudspeaker Directivity Measurements
The ANT is a high-torque, ultra-flat turntable for automated loudspeaker measurements in combination with e.g. the measurement software WinMF. The turntable can stand weights up to 1000 kg (50 times its body weight) with a repeatability of the rotation below 0.1 degrees. To target a floor mounted microphone, the ANT can be tilted up to 4° using an optionally available accessory. Due to the compact integration of the heavy-duty ball bearing into the worm gear, the minimum height of the ANT is just about 80mm. The ANT is connected via RS485 and USB adapter to a personal computer or laptop.
Download a leaflet for an overview here
Have a look at the video at the bottom of the page.
Technical Data
Turntable
RS485
Computer
USB2.0
Power Supply
90-132 / 187-264

VAC

47 – 63 Hz
Output Shaft
Max. Driving Torque
250 Nm
Max. Plate Speed
2 rpm
repeatability
0.1°
Mechanical Load
Max. Vertical Load
1000 kg
Max. Radial Load
1000 kg
Max. Bending Torque
2000 Nm
Max. Tilting Angle
4° (mit opt. Zubehör)
Min. Height
80 mm
Dimensions
W x L x H
3000 x 495 x 80 mm
Options
accessory to tilt the ANT up to 4°
desktop PC with measuring hardware and installed software
Video