ELF
Computer-controlled 3D loudspeaker measurement system for balloon measurements
ELF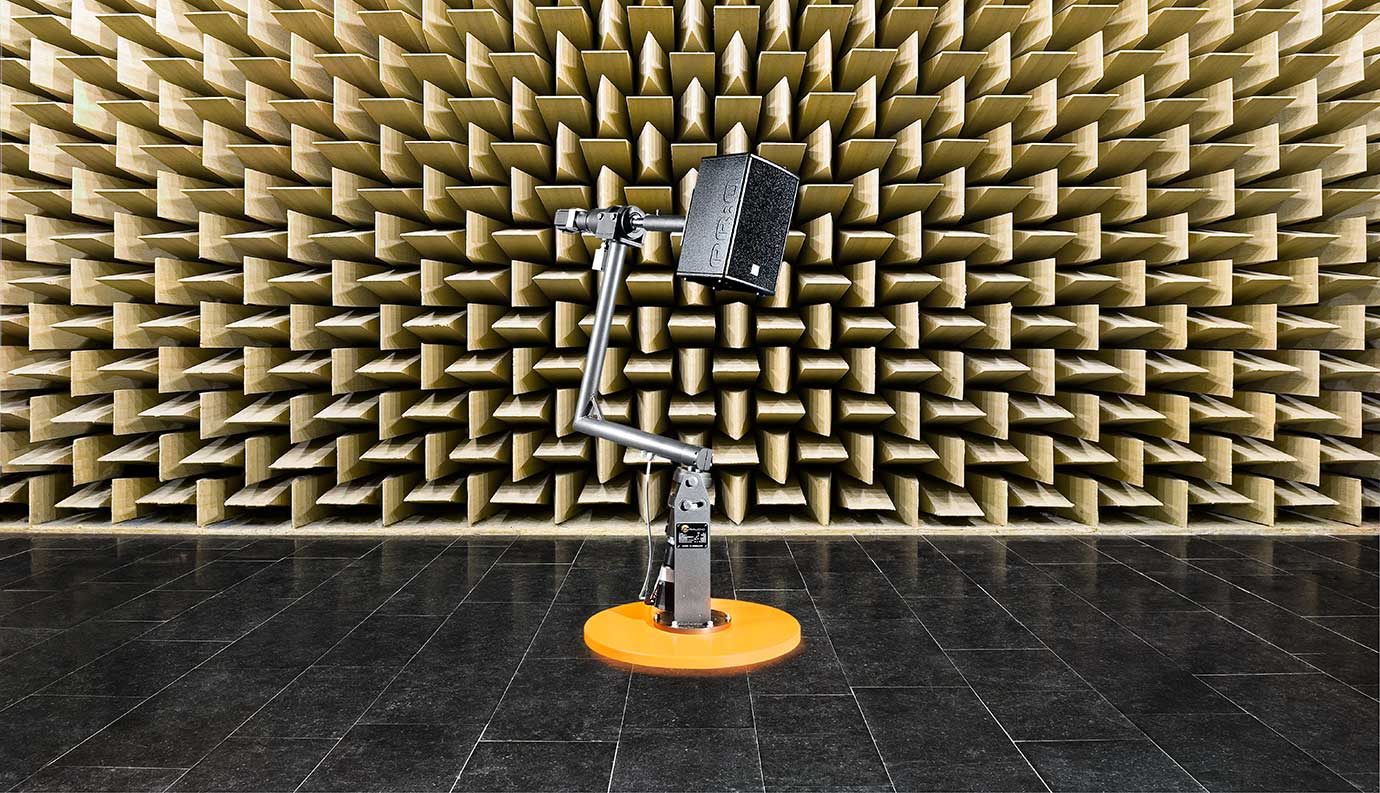 Precise balloon measurements.
With our ELF, balloon measurements of loudspeakers are made easy. Define a 3D raster to be scanned and the ELF measures the loudspeaker transfer functions for all desired directions. It was designed for heavy duty and high precision. It can bear loudspeakers with a weight up to 100 kg.
Maximum flexibility.
The measured data can be exported to various formats (see below) and can be processed to calculate and visualize balloons. The ELF is controlled via a serial interface, thus, integration in your own measuring software is easy.
Download our flyer for an overview
| Technical Data | |
| --- | --- |
| maximum loudspeaker weight | 100 kg |
| maximum loudspeaker dimension | 1.5 m |
| any microphone distance in full anechoic rooms | |
| high precision drive unit | less than 0.27° backlash |
| torque limitation | 200 Nm per axis |
| resolution | 1° |
| weight | 80 kg |
Features
emergency stop switch
heavy duty but of delicate structure

influence on sound field is minimized

DLL

 available, to be integrated e.g. in C/C++/VB/Matlab
laser pointer integrated in the vertical axis to precisely determine the microphone position
standard data formats can be generated from measured raw data, e.g.

EASE

Ulysses

CLF

EASE

 Speaker Lab 

GLL


(data conversion might require third party software
Options
desktop PC with measuring hardware and installed software
Video